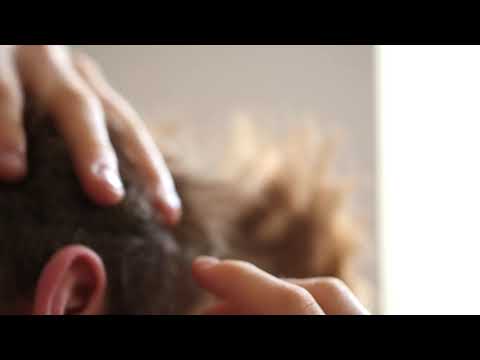 Soften your hair while you style it with this unique firm hold product that's great for shorter, straighter hair seeking to lock their look in place with the bestselling Dirty scent.
We'll send you an email as soon as it is in stock
We will keep you posted
You'll receive an email as soon as this product is in stock
Continue Shopping
"It's the perfect texture and hold without being greasy. And it's vegan!"
A, Chicago
Strengthen and Repair Your Hair
Hair need some looking after? We get it, we've all been there. That's why we've created a range of hair treatments that work for every hair type to leave your hair looking good and feeling gorgeous.
Find your hair's new best friend.
Possibly excellent for a casual ice carver
Ben
Maybe I'm using this wrong, but if that's the case, I feel like it should come with an instruction book. It smells great, and the hard stuff in the jar melts quickly into my fingers. Problem is, it also seems to melt quickly again on my hair if I go anywhere warm, like a room or car with actual blowing heat, so what little style I manage to get- not much, this is what I'd call a "light to medium" hold- is immediately gone so I just have a greasy forehead and limp, waxy frizz. My hair feels severely dry, waxy, and clumped until thoroughly washed. I'm super disappointed because I love the smell and I really wanted to love this product. Obviously from the other reviews I'm having an atypical experience. Maybe it works great on long hair or crew cuts but nothing in between.
I love this stuff
Nahgem
I just got a pixie cut and wanted to style my hair more. This has a nice medium hold. I love the smell. A little goes a long way..
Yes, I would recommend to a friend
My boyfriend loves this stuff!
Laura J
My guy needed a product that would help tame his hair at the top and sides as his har grows longer - he has salt & pepper wavy hair and uses this every day in combination with Lush's R&B! It has a great smell and texture and works perfect on his hair type (thick, wavy)!
Yes, I would recommend to a friend
Love it
Abbie
Maryland, USA | 2 months ago
I discovered this product when I realized I had curly hair and needed to start taking care of it properly. This product gives my curls some nice definition without it being too heavy. You do have to be careful of how much you use because using way too much can give my hair a texture I don't love. I do enjoy the smell and the fact that it's vegan. The recycled plastic packaging is a huge plus.
Yes, I would recommend to a friend
Smells amazing, gives just the right amount of dirtiness
Chromatica Yes baby
I use it either with wet hair or dry hair and it doesn't give me pimples and such if I ever sleep with it. Also just the right amount of "dirty" if you are going for that look. Don't want to forget to mention how good it smells!!
Yes, I would recommend to a friend
This is not it, sis.
Rachel
Williams Lake | 2 months ago
When Mr. Dandy's Hair Candy was discontinued (bad move on your part, LUSH - that was an amazing product), I was assured that this product worked just as well and possibly better. Ordered it, used it, and that couldn't be further than the truth. I don't know if maybe mine was just part of a bad batch, but it was hard in the container, really difficult to work with, and while wearing it, it took the shine out of my hair. I don't know if the matte feature is intended, like some pomades you can buy. By the end of the day the product melted, making my hair super oily at the roots and dissolved any kind of hold the product had. I ended up switching to the Hair Custard, which works amazing, but I see now that that's being discontinued as well. I am only giving this product 2 stars, one star for the fact that it did initially have good hold, and one star for the fact that I love the scent. Please bring back Mr. Dandy's Hair Candy. Or at least something very similar to it. This is not it, sis. Will not be repurchasing.
I loved it!
Carolina
Los Angeles | 3 months ago
The scent is beautiful, and the results are too! I would definitely recommend!
Yes, I would recommend to a friend
Love but need more hold
Gina
Another yummy Dirty product to layer my favorite fragrance!!! For me, I like more of a strong hold so I mix this with another product. I would be in heaven if you had a "Dirty- er" product (ie, more hold/spiking pomade)!!
Hands down the best hair cream I've used!
Krista
My new COVID cut is a shaved head. I haven't let it grow put past an inch or so. I was looking for a hair cream that would let me style my new short cut and this is it. It smells great and holds better than I expected. It allows me to style my hair even when it's at its shortest and holds most of the day as long as I keep from touching my hair. Thank you LUSH, appreciate your attention to detail in every way!
Yes, I would recommend to a friend
Female with undercut / pixie
Pixie for years
When Lush brought the Dirty styling cream back a couple of years ago, my husband and I were so happy. I have thick, course, stick straight East Asian hair, cut short with an undercut on the sides and the back. This product has the perfect amount of hold that lasts all day. I can scrunch it in my hair for a messy fun look, or finger comb it through for a more subdued style. My husband also swears by this product. Never, ever take this away from us again, Lush!
Yes, I would recommend to a friend
Customers who like this item also like:
Never run out of your favorites
Stay stocked up with regular deliveries every one, two or three months.
Commitment-free, hassle-free
You can pause, skip, change or cancel an order at any time.
Customize your ReFresh
Build a personalized subscription plan that works for you.