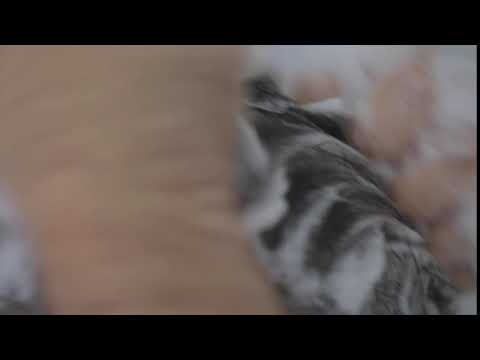 Soothe sensitive scalps and leave hair feeling soft with this packaging-free alternative to liquid shampoo made with the bestselling scent of Rose Jam Shower Gel.
We'll send you an email as soon as it is in stock
We will keep you posted
You'll receive an email as soon as this product is in stock
Continue Shopping
"This product is absolutely amazing! I don't think I will ever use bottled shampoo ever again! The bar smells like roses, and leaves your hair soft and extremely shiny."
Lauren the Lushie, Honolulu, Hawaii
Haircare Unpackaged
Ready to save the planet? Start with your hair. We've created a range of naked (packaging-free) haircare products. From shampoo bars, to solid conditioners, we have the perfect way to save the planet, while looking fabulous.
Discover how you can get naked.
Favorite shampoo bar yet!
DeeElle
I've tried many of Lush's shampoo bars and always found SOMETHING about each one that I didn't love. This one, however, is fantastic. It seems like it's longer lasting than some of the softer bars (I've only been using it for around a month but it has barely shrunk in size), lathers amazingly, and my hair feels so soft and clean after washing! Since switching to bars, I wash every other day, and my hair and scalp still feel amazing on off days. It also smells great. I will definitely buy this one again and again!
Yes, I would recommend to a friend
Hate the smell
Marissa
Key West, FL | 9 days ago
I hate the smell of this, it's way too sweet. I wish they made a similarly moisturizing shampoo bar without this scent. I'll be trying some of the others now that Blousey is disappearing and I need a new go-to shampoo.
Softest Hair
KCarp
Bought this to cut out plastic and I am in love. I can go longer between hair washes without my hair getting oily in a day. The shampoo bar lathers so well and so easily. My hair feels the healthiest it has been in years.
Yes, I would recommend to a friend
Good starter for zero waste living- but different
Caitlin
I just started my zero waste living lifestyle and loved the idea of a shampoo bars. I chose this one s I nce it says it is for softness and shine. It suds really well, though it did make my sensitive scalp slightly itchy. Had to be careful using it as my everyday shampoo. I have thick fine long hair btw
Yes, I would recommend to a friend
I would buy this product again
Tan
First of all it smells heavenly and after my hair dries off it's really silky and lustrous and bouncy the only issue I have is that my hair gets really oily after the 2nd day which is understandable cuz this has Argan oil in it, since my hair is generally oilier in winter imma get it in the summer time.
Yes, I would recommend to a friend
Amazing shampoo bar
Stef80
It smells amazing first of all - ros Argan ... it is so easy to use! It suds up fast and really cleans your hair! I have long thick hair and have used it 10 times and it doesn't look like I've touched it! My hair is so soft & clean - smells so good!! Paired with candy rain and it has transformed my hair!
Yes, I would recommend to a friend
Oh my goodness I'm in love
Plasticfreeconcious
The lather of this shampoo is unreal! For being 100% solid it lathers so well. I've tried organic and high end shampoos that cost $60-$100 and this beats them all. I'm beyond surprised by how much I love this. It smells amazing and my hair is so shiny and manageable. I'm obsessed and so happy I bought this.
Yes, I would recommend to a friend
Great shampoo bar with neutral smell
Karin
I love a good shampoo bar. As a person who uses conditioner with every wash, I like when my shampoo and conditioner smells work together. That might be the craziest sentence I've ever typed. Either way, this shampoo bar gives shiny, healthy hair without too much perfume, meaning I can choose my conditioner scent with wild abandon. It's a good shampoo bar.
Yes, I would recommend to a friend
Love this shampoo bar
Rachel
I love this shampoo bar. It suds up really well and smells good. It also makes my hair feel so clean
Yes, I would recommend to a friend
Highly Recommend
Nina
I originally purchased this product while transitioning to zero waste over a year ago. Since then, I have been using this shampoo bar 2-3x a week to wash my hair. This particular smell is luxurious, and makes the entire bathroom smell like roses when the tin in left open a bit. The argan oil is the perfect combo in this, & makes my hair so silky and smooth. I have long hair, (& on the thinner side) and this has not damaged my hair at all. This bar has lasted me such a long time, saved me TONS of money by not having to purchase bottle shampoo, and has definitely decreased my waste! For anyone who is curious, Lush shampoo bars are definitely worth the try, you will never switch back to bottle!
Yes, I would recommend to a friend
Customers who like this item also like:
Never run out of your favorites
Stay stocked up with regular deliveries every one, two or three months.
Commitment-free, hassle-free
You can pause, skip, change or cancel an order at any time.
Customize your ReFresh
Build a personalized subscription plan that works for you.