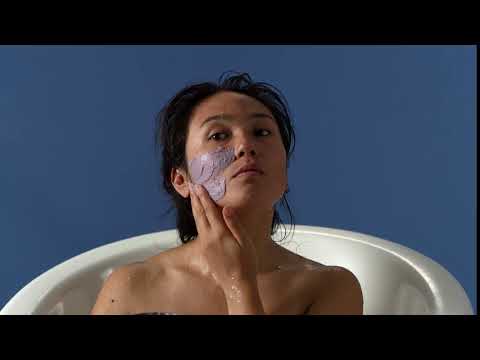 A rich and relaxing mask for dry and sensitive skin packed with cleansers, moisturizers, fruit juices and more for a truly luxurious skincare experience.
We'll send you an email as soon as it is in stock
We will keep you posted
You'll receive an email as soon as this product is in stock
Continue Shopping
"From its lavender and neroli scent that calms the mind...to its freshly ground Aduki beans, fresh coconut, honey, kaolin, and talc which calm and soothe the skin-this face mask is a 10/10 for me! It left my skin feeling calm, moisturized, and toned all at once."
@LaredoLushies
Sweet dreams are made of this
Introducing Beauty Sleep Face And Body Mask . Inspired by the constant quest for a good night's sleep, this sumptuous mask combines royally rich ingredients for the skin with herbs renowned for their soothing qualities along with a spoonful of Lush's most exquisite facial moisturizer, Gorgeous.
Read article
Sleep In
I LOVE this mask!
Candycayne
It smells divine and leaves my face SO soft. I've used it every night since I got it.
Yes, I would recommend to a friend
OMG!!!AMAZING!
Lyns
This face mask is like heaven in a jar. I have very sensitive skin, and this mask did not bother me. It leaves your face so soft and it smells amazing! Buy this product, you will not be disappointed!
Yes, I would recommend to a friend
Leaves skin soft and smells great!
Bibi
Cerritos, CA | 16 days ago
I like how soft my skin feels after using this mask. Also, I like that I don't have to keep it in the refrigerator because most of the time I forget about those. My skin feels great and I like the scent so I have no complaints here.
Yes, I would recommend to a friend
I would probably buy this again!
Alli
It makes your skin feel nice its a pretty mask! Not the best scent but still good I suggest it!
Yes, I would recommend to a friend
The only face mask that my skin can handle
Q
Northern Virginia | 17 days ago
I have ridiculously sensitive skin. Sensitive to the point that even aloe products irritate my skin (which ironically is in most 'sensitive skin' skincare products). I was ecstatic to find out this didn't have any! I've used this face mask a couple times and my skin looks and feels better. It's incredibly moisturizing and smells wonderful. The color is really aesthetic too. Im terrible at keeping up with self-care, but this product makes me more motivated and is a nice pick-me-up. Overall, I would 100% recommend this product. Just be sure to check the long list of ingredients and make sure you're not allergic to anything in it (i.e. my friend is allergic to pineapple which is an ingredient so this would be a no-go for them!)
Yes, I would recommend to a friend
New favourite
Ashlie
My favourite has always been "don't look at me" which I still love- but I LOVE that I don't have to keep this refrigerated. It is so gentle and smells nice (although different from the sleepy range). A lot of masks make my skin feel really dry or tight after using. This is nice and moisturizing. My skin felt so soft after and smelled good too. I actually can't wait to use it again.
Yes, I would recommend to a friend
LOVE!
Liv
North Carolina | 18 days ago
This mask is absolutely amazing! I have very fair skin that's prone to redness in my cheeks, this mask makes my skin feel calm and hydrated.
Yes, I would recommend to a friend
Favorite mask by Lush
cassie
This mask is wonderful! I found it to be very soothing and moisturizing for my skin. The smell is addicting and similar to other sleepy product, but more sweet. The texture is thick with bits in it so a bit messy of a clean up, but worth it. I like that it's shelf stable and paraben free. This is my new favorite mask by Lush now.
Yes, I would recommend to a friend
Best Face Mask Ever!
Toni
I've used a lot of different face masks over the years. But I have to say this one blew my mind. It smells amazing! I left it on while I was doing laundry. When I rinsed it off my skin felt so good! Very hydrating and rejuvenating. Did I mention it smells like a spring day? Definitely worth a try...
Yes, I would recommend to a friend
I love it, but it doesn't love me back
Lavenderlover
I LOVE how calming the scent is, the way it feels on my skin and the gentle exfoliation, such a treat for your skin. My only issue is that it has caused me to breakout every time I use it :( I really wish it was mutual however it's not the best for my combo skin.
Yes, I would recommend to a friend
Customers who like this item also like:
Never run out of your favorites
Stay stocked up with regular deliveries every one, two or three months.
Commitment-free, hassle-free
You can pause, skip, change or cancel an order at any time.
Customize your ReFresh
Build a personalized subscription plan that works for you.