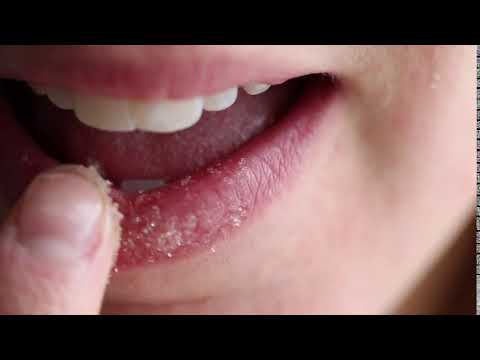 Get dry lips in mint condition with this castor sugar scrub made with cooling peppermint oil, exfoliating castor sugar and skin-softening jojoba oil.
We'll send you an email as soon as it is in stock
We will keep you posted
You'll receive an email as soon as this product is in stock
Continue Shopping
"My favorite part of my routine... I use it every other day and it keeps my lips soft and fresh."
Bella, Ojai, CA
Jojoba Oil: It's Complicated
This tricky crop has some unique challenges. Dependent on extreme heat and then near-freezing temperatures, the crop needs the perfect balance of weather to bloom. So with 2,000 acres of partially abandoned jojoba fields siting in the desert heat, is there a way to farm sustainably?
Discover the work we do with Jojoba Oil
Love love love ❤️
Lush skeptic
This lip scrub is awesome. I've tried one other one (from another brand) and it did nothing, but this one worked really well. my only complaint is that it can be very messy
Yes, I would recommend to a friend
Tastes AMAZING and Works!!
JoeE
Riverside, CA | 1 month ago
I love this lip scrub! It makes my lips so nice and soft, plus it tastes delicious! The smell is great and it works, no wonder it's a best seller!! Please don't ever stop making this! Highly recommend. Word of warning, it does make a teeny bit of a mess if you use to much but you just lick off the excess.
Yes, I would recommend to a friend
LIP (LIFE) SAVER!!!
A.M the lushie
I first got this product when I went with a couple of friends to the mall to have some fun. We went into the Lush store and I had actually never even heard of lush before. So all my friends were freaking out over this lip scrub and telling me I HAD to get it so, ofc, I got it. the reason why its a lip saver is because my lips actually are really sensitive and they chap SUPER easily. but the moment i tried this scrub on my lips was so soft and "lush"cious that i had to buy more. This is an amazing product and I can now call myself a lushie.
Yes, I would recommend to a friend
Delicious, soft, and my new go-to
Olivia
Gainesville, FL | 1 month ago
It smells and tastes almost like mint chocolate, however it is more mint than chocolate. I personally don't enjoy any mint chocolate, but this is absolutely perfect. It is buttery soft but exfoliates so well.
Yes, I would recommend to a friend
My favorite lip scrub
hugthellamas
I've failed making my own lip scrubs and this one is just so good. It really helps keep your lips smooth for dark lipstick fall season.
Yes, I would recommend to a friend
I dislike this product so much
Mel
Kansas City | 2 months ago
I dislike this product so much. What I dislike most is that there's no way for me to get my money back on it. I've tried it multiple times since purchase, trying to give it a chance and EVERY time is cracks and splits my bottom lip. This last time, it roughed up my lip so much, I woke up the next day with cracked dried blood on it, and days later, my bottom lip is still peeling. I 100% do not recommend this product. I tried shipping the return back but the shipping costs almost as much as the item itself, so, I'm out my money on a product that I literally can't even use. :(
Instant gratifications to dry lips
SDGal2001
San Diego, CA | 2 months ago
My dry lips became soft as soon as I scrubbed the julep and the flavor is not strong at all leaving pleasant taste. I found my lip scrub!!
Yes, I would recommend to a friend
I see why it's a bestseller
Kelli
Denver, CO | 2 months ago
I LOVE that you just lick off the excess, instead of having to wipe or rinse it off. I also love the smell and taste of this flavor. I don't use it that regularly, so this little jar has lasted me several months. I will definitely be buying it again, or trying out other flavors, in the future.
Yes, I would recommend to a friend
Dry product
Jordan
So apparently I didn't know this because I've only purchased this once and am still currently using it but when my friend wanted to use it she asked why it was dried out? I was confused cause I didn't know the difference. But she showed me hers and it was smooth and oily. So I'm bummed I've been using mine this whole time dry AF and wish I could know how to fix it or return for a fresh one.
Yes, I would recommend to a friend
Smells like white chocolate.
Suzie
Very decadently scented and tastes great. I have to moisturize my lips afterward with a balm, and since there is no mint julips balm, the scent doesn't last though.
Yes, I would recommend to a friend
Customers who like this item also like:
Never run out of your favorites
Stay stocked up with regular deliveries every one, two or three months.
Commitment-free, hassle-free
You can pause, skip, change or cancel an order at any time.
Customize your ReFresh
Build a personalized subscription plan that works for you.