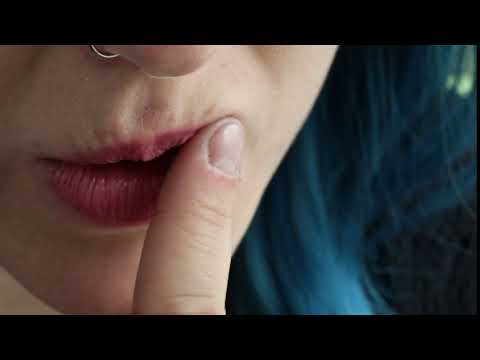 Your best bet for dry, flaky lips, made with a host of skin softeners like cocoa and shea butters, extra virgin olive oil and more, along with a fruity tangerine scent.
We'll send you an email as soon as it is in stock
We will keep you posted
You'll receive an email as soon as this product is in stock
Continue Shopping
Flavored with a hint of a citrusy tangerine oil, this rich balm serves up a matte finish that protects lips against the elements. A softening blend of apricot kernel oil, fair trade shea butter and beeswax butter you up for a pout that's smooth, hydrated and oh-so-soft.
Our fair trade organic cocoa butter is grown by farmers in eastern Congo (DRC). We pay a premium that allows them to invest in their local communities
Benefits
Good for dry, flaky lips
Shea and cocoa butters hydrate
Apricot kernal oil softens
Smooth onto lips as often as necessary for soft, lickable lips.
Melt Warning: This product was made to melt on contact with skin which means it also melts easily in warmer weather. We recommend picking it up in-store rather than having it delivered.
We do not test our finished products on animals. We also only purchase from ingredient suppliers who do not test on animals.
Learn more about our values
Shipping
Ground shipping starts at $6.00 and takes 2-8 business days to arrive after being shipped.
Priority shipping is also available.
Return Policy
Please note: we cannot accept returns without prior authorization.
To return an order made online or over the phone, contact our dedicated Customer Care team to get started.
Returned items need to be 75% intact and returned with their original packaging and include a copy of the packing slip. You can return items up to 90 days after the date we shipped your order. Shipping charges are not usually refundable.
For information on in-store returns and more, see full return policy
"My absolute favorite lip balm... A little goes a long way, smells great, and leaves lips feeling super smooth."
Sdmorrison93, Nashua, NH
Meet the Ojoba Women's Shea Cooperative
The production of shea butter has changed the lives of the women of Bongo Soe, in Bolgatanga, Ghana. Now a reliable source of income, and the thread that keeps families and communities together, shea butter does more than work wonders for your skin.
Read the empowering story of these women
The only lip balm that works for me
Zee
Been using this for the last 3-4 since I found it. I get very dry and chapped lips and this is the only lip balm that actually hydrates them. The balm doesn't just sit on top of the skin but actually moisturizes very quickly, plus also gives some plump. My favourite product at Lush.
Yes, I would recommend to a friend
I rely on this
Lisa
I'm a nurse and this was a gift at the start of the pandemic. I had such severe dryness/rash around my lips a year ago that I had to try topical tacrolimus then steroid creams and then go on a course of injected and tablet steroids. That worked, but not without side effects and then, annoyingly, the rash returned around my mouth. Dropping dairy helped a little, but this lip balm almost completely solved it! Wearing layered masks all day in an infectious environment means I'm barely every to snag even a sip of water, and this really helps keep the dryness at bay. I've used it several times a day for months and am just now ready to order a new one. So much less expensive and problematic than continuing pharmaceutical interventions!
Yes, I would recommend to a friend
Captivating product
Skyler
I honestly have a number of lip balms, but the reason why I bought it was the colour and scent. I looked forward to the colour which was vivid yellow on the website showed, but it is turbid yellow colour :( Otherwise, the scent was orange butter which I expected and it hydrates my lips which is easy to get dry and cracked. It's in my to-go pouch!
Yes, I would recommend to a friend
No.
Rox
Ughhhh, this Irritated my lips. Maybe it's the fragrance? Be awaaare!
Holy grail lip balm
Meg
This is one of the best lip balms I own. It softens my lips instantly and keeps them moisturized all day! I just apply it in the morning and before bed and my lips are almost never dry anymore.
Yes, I would recommend to a friend
Whoa
Zora
So I made an hour drive to get this and I'll continue to do so. This leaves my lips feeling soft and moisturized. Something I realized is that this great for brightening my lips too! Totally unexpected!
Yes, I would recommend to a friend
Pretty great!
Lou
Love this product! Smells great, but it's not to strong which I love! The only things is you will have to apply it multiple times.
Yes, I would recommend to a friend
Yes!!!
Shayla
Canton, Ohio | 5 months ago
So I normally have to use chapstick medicated, but man ohhh man I tried this and it legit works just as good and not so many chemicals !!!!
Yes, I would recommend to a friend
Incredibly moisturizing
Chrissy
New York City, NY | 5 months ago
I had been struggling with dry lips for quite a while and needed to find a lip balm that actually worked for me. This one was a splurge, but totally worth it.
Yes, I would recommend to a friend
The best cruelty-free lip balm
ashlj
Washington, DC | 5 months ago
I have dry lips all year and this is the first cruelty-free lip balm I've found that actually WORKS and doesn't irritate my sensitive skin. I usually only have to apply it twice a day, once in the morning and once in the evening. And I love the citrusy scent.
Yes, I would recommend to a friend
Never run out of your favorites
Stay stocked up with regular deliveries every one, two or three months.
Commitment-free, hassle-free
You can pause, skip, change or cancel an order at any time.
Customize your ReFresh
Build a personalized subscription plan that works for you.