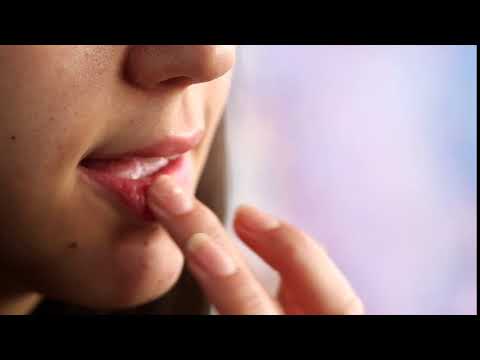 After using this product, I refuse to use any other lip balm... Honey Trap makes my lips feel so soft and nourished and it has this really subtle, natural shine.
Noemie, Santa Barbara, CA
Smooth on our delicious honey, white chocolate and vanilla lip balm and you'll see why Honey Trap has captured the hearts of Lushies for years. A collection of deeply moisturizing ingredients like beeswax, fair trade shea butter, almond oil and organic wheat germ oil work protect your pout while a gentle pepperminty tingle provides a subtle pick-me-up. Keep this one on hand for a serious dose of moisture or sweetness whenever you need it.
See how to use
We'll send you an email as soon as it is in stock
We will keep you posted
You'll receive an email as soon as this product is in stock
Continue Shopping
After using this product, I refuse to use any other lip balm... Honey Trap makes my lips feel so soft and nourished and it has this really subtle, natural shine.
Noemie, Santa Barbara, CA
Fresh ingredients
Full Ingredients
Fair Trade Shea Butter

(Butyrospermum parkii)
,
Almond Oil

(Prunus dulcis)
,
Beeswax

(Cera alba)
,
Honey
,
Organic Extra Virgin Olive Oil

(Olea europaea)
,
Vegan White Chocolate

(Cocoa Butter, Rice Syrup, Rice Starch, Rice Flour, Sugar)
,
Glycerine
,
Flavor

(Fragrance)
,
Organic Cold Pressed Wheatgerm Oil

(Triticum vulgare)
,
Oatmeal

(Avena sativa)
,
Peppermint Oil

(Mentha piperita)
,
Vanilla Absolute

(Vanilla planifolia)
,
Sweet Wild Orange Oil

(Citrus sinensis)
,
*Anise Alcohol
,
*Benzyl Alcohol
,
*Limonene
,
*Linalool
,
Alpha-Isomethyl Ionone
.
We do not test our finished products on animals. We also only purchase from ingredient suppliers who do not test on animals.
Learn more about our values
Meet the Ojoba Women's Shea Cooperative
The production of shea butter has changed the lives of the women of Bongo Soe, in Bolgatanga, Ghana. Now a reliable source of income, and the thread that keeps families and communities together, shea butter does more than work wonders for your skin.
Read the empowering story of these women
Surprisingly Good
Kels
I bought this lip balm (begrudgingly, not gonna lie) because I wanted something plastic free. I wasn't too excited about this, I expected it to be greasy and quick to wear off like most other potted lip balms I've tried. But this, ain't that. This lip balm is rich and protective, and surprisingly long lasting. Plus the sweet smell is a pleasant treat throughout the day, and the mint isn't over powering, it's just enough to leave a refreshed feeling on my lips. The one and only drawback is that I do have to use my finger to apply, which is of course the case with any potted balm, but that one minor drawback is more than worth it for a plastic free option that is oh so good.
Yes, I would recommend to a friend
It REALLY dried out my lips
Mari
Los Angeles, CA | 1 month ago
The product REALLY dried out the outer edge of my lips. It's not cracked, but it feels like a layer of dead skin over my lips. And I know for certain it's the lip balm because I stopped using it for a few days and used my lip gloss of another brand and my lips went back to normal, but when I pulled out the lip balm again it did the same thing. Not 1 star because maybe it's just a me thing, my lips aren't cracked, and it smells good. This is the first product from Lush that I'm returning.
Another Best Seller!!
JoeE
Riverside, CA | 1 month ago
I love love love the smell of this lip balm! It smells sooo wonderful and tastes delicious! It is my only lip balm of choice and it's so moisturizing. It can be a little difficult to get out of the tin at times but it's a small price to pay for having such a wonder product. Would definitely recommend (I mean I do to friends and family already!)
Yes, I would recommend to a friend
The perfect lip balm??
J.A.
The scent! I can't get enough of the sweet honey scent of this and I love the packaging; the little tin is so cute and compact! The balm itself is moisturizing and has a lot of staying power; it won't get all melty or go running down your chin. Great texture -- not too thick, not too thin. It's a little pricey, but a single tin of this lasts you forever. I've been using it for over three years and I'm only on my fourth or fifth tin!
Yes, I would recommend to a friend
Best Lip Balm!
Violette
I've tried a lot of lip balms and this is the best I've found. I love the honey fragrance and the tiny kick of mint. I don't smell or taste the white chocolate. It's a tiny jar, but it lasts a long time. And my lips stay moist.
Yes, I would recommend to a friend
Magical lip balm
Janki
San Diego, CA | 2 months ago
I had cracked lips and I read lot of good reviews for this lip balm. I decided to buy this one and thank god..just in two applications within a day my cracked lips were healed. The balm stays for the whole day. I applied in the night and in the morning it was still there on my lips. MUST buy!!!
Yes, I would recommend to a friend
Love this!!
Molly from Carmel
Carmel, CA | 2 months ago
Honey Trap is one of the best lip balms I've ever used!! The smell is incredible, and it's so hydrating. My lips have never looked better.
Yes, I would recommend to a friend
Awesome
Andrea
Literally the ONLY lip balm that works for me. All others irritate my lips and leave tears in the corners of them after time... NOT this one. It's super moisturizing and leaves my lips healthy. Great scent too!
Yes, I would recommend to a friend
Amazing Smell, Dries My Lips
Allie
I have been using Honey Trap for 6 days (at least twice daily) and the smell is amazing! Unfortunately, I noticed my lips are getting more and more dry and I have to apply it more and more. When I first apply it, they feel great, but as time progresses, they dry up. I checked the ingredients and it includes multiple types of alcohol, which dries skin. I am sure it has purposes in the product, but that's what happens to my lips. I really wish they made this without the alcohol! I'm going to try another balm.
bring back old formula!
Dee the Tom
Thunder Bay | 3 months ago
I had the original honey trap which I don't believe had the mint, if it did didn't notice. I finally was ready to buy a new lip balm and when I was in Toronto I bought it, so excited. When I went to use it I almost had to wipe it off it was so gross. The texture has changed and the smell/taste was nothing other than gross. The mint honey combination terrible. Think about putting honey in peppermint tea...I don't know anyone who does that, it's just not right lol. I am so disappointed with it because the old one was awesome. Please bring back the old One!! Thanks!
Never run out of your favorites
Stay stocked up with regular deliveries every one, two or three months.
Commitment-free, hassle-free
You can pause, skip, change or cancel an order at any time.
Customize your ReFresh
Build a personalized subscription plan that works for you.