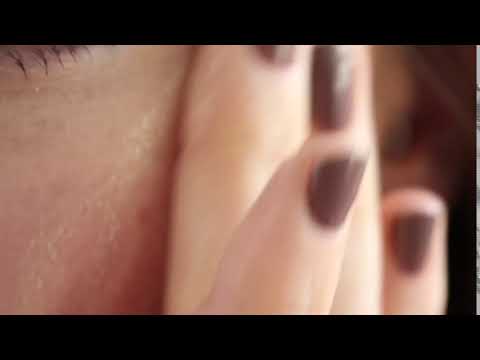 Remove makeup and dirt while leaving skin feeling fresh, dewy and calm with this rich cream cleanser that's been a cult favorite for years.
We'll send you an email as soon as it is in stock
We will keep you posted
You'll receive an email as soon as this product is in stock
Continue Shopping
Hugely popular, Ultrabland is a thick, rich emulsion of essential oils, honey and beeswax to take off any make up or residue that has built up on your face throughout the day. Unlike most make up removers, Ultrabland leaves your skin feeling soft and nourished thanks to soothing rosewater and iris flower extract. Suitable for all skin types, this one's a the perfect cleanser for just about anyone. Not so bland after all, is it?
We buy our honey and beeswax directly from apiaries local to our manufacturing centers in British Columbia and Ontario
Benefits
Honey draws moisture into the skin
Almond oil softens and nourishes
Rose water calms and soothes
Smooth a generous amount all over your face, then wipe off using a damp face cloth or cotton pad.
We do not test our finished products on animals. We also only purchase from ingredient suppliers who do not test on animals.
Learn more about our values
Shipping
Ground shipping starts at $6.00 and takes 2-8 business days to arrive after being shipped.
Priority shipping is also available.
Return Policy
Please note: we cannot accept returns without prior authorization.
To return an order made online or over the phone, contact our dedicated Customer Care team to get started.
Returned items need to be 75% intact and returned with their original packaging and include a copy of the packing slip. You can return items up to 90 days after the date we shipped your order. Shipping charges are not usually refundable.
For information on in-store returns and more, see full return policy
Why it works
---
Honey
Moisturizing, cleansing
"Ultrabland removes makeup easier than any other product I've used. If you've ever watched Mulan and thought "how did she remove her makeup like that?", she was likely using Ultrabland."
C
Recycled Black Pots
As innovative as our products, our black pots begin their life as recycled plastic, then are collected, sorted, granulated, washed and turned into our iconic pots.
Find out what's inside our pots.
The Fountain of youth for me
Dramamama
ChevyChase Md | 12 days ago
I have used Ultrabland exclusively for years. O just celebrated my 80th birthday, but my skin sure doesn't look it. I briefly ran out and had to use another product -- now, I appreciate it even more.
Yes, I would recommend to a friend
Must have
Krisleg
New brunswick | 23 days ago
I love love this product!..i find it moisturizes my skin and love the texture!..i hope this never discontinues!
Yes, I would recommend to a friend
must have!
Chloe
Philadelphia, PA | 30 days ago
I LOVE this product! it is amazing. I have very sensitive skin, and Im prone to eczema & psoriasis flares. this is a face wash that has not irritated my face at all and I think would work great on all skin types! Definitely worth it!
Yes, I would recommend to a friend
Waiting for the paraben-free formula
Bailey
This is an AWESOME balm cleanser. It's been a holy grail in my routine for years. Unfortunately this will be my last purchase as I found out they are using parabens in the formula - huge bummer. Lush, please make a paraben free formula!
Yes, I would recommend to a friend
Totally in love
Isha
I use this to remove my makeup without hurting my face/ skin. Amazing product!!!
Yes, I would recommend to a friend
Removes permanent marker
Robin
This product works so well it actually removed permanent marker from my 6 year olds face!
Yes, I would recommend to a friend
so refreshing
jules
I use a little amount and spread it around my face and wipe offf. It gets all makeup products off. I have sensitive skin and it doesnt irritate it all an di have not gotten any breakouts from this product
Yes, I would recommend to a friend
My Winter Go To
Suzi Q
High Desert | 2 months ago
I moved from a tropical climate to the high desert. I thought my skin would fall off it was so dry! Ultrabland fixed my issues on the first use. I also have a bit of eczema and this product doesn't irritate my skin. By far, my favorite Lush product!
Yes, I would recommend to a friend
Love this stuff!
messycook
Lakewood, WA | 2 months ago
I have been using this for over a year and it's one of my favorites. Takes off make up wonderfully and just so luscious!
Yes, I would recommend to a friend
Very thick
Lorna
Cleveland, oh | 2 months ago
I read the description and the reviews but still thought this would be more like a nighttime cold cream. It's more like a grease that you can't sufficiently rinse off without wiping. It still has a place especially leading into winter, but perhaps my purchase was a bit of wishful thinking on wanting it to be what it was not.
Yes, I would recommend to a friend
Customers who like this item also like:
Never run out of your favorites
Stay stocked up with regular deliveries every one, two or three months.
Commitment-free, hassle-free
You can pause, skip, change or cancel an order at any time.
Customize your ReFresh
Build a personalized subscription plan that works for you.