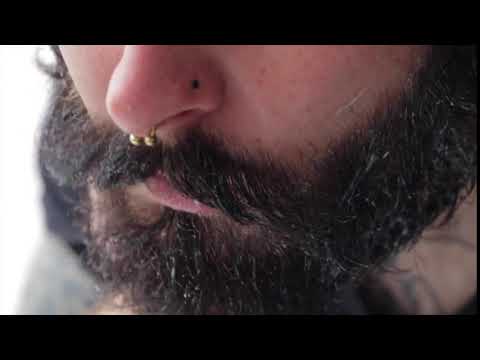 A two-in-one face wash that leaves both skin and facial hair bright, clean and touchably-soft thanks to enzymatic juices and moisturizing oils and butters.
We'll send you an email as soon as it is in stock
We will keep you posted
You'll receive an email as soon as this product is in stock
Continue Shopping
"I purchased this for my husband and he LOVES it! The scent is amazing.... It's left his beard feeling soft and his face cleansed."
Ashley W, Midland, TX
Recycled Black Pots
As innovative as our products, our black pots begin their life as recycled plastic, then are collected, sorted, granulated, washed and turned into our iconic pots.
Find out what's inside our pots.
LOVE this stuff!
Julia
Please never get rid of this. I originally got a sample for my husband. When he didn't care for it, I tried it as a makeup remover/face wash and fell in love! I can't ever run out. Smells amazing, cleanses like a dream, makes my skin look and feel smooth and clean without stripping it. A little goes a long way so it lasts awhile. LOVE LOVE LOVE!!!
Yes, I would recommend to a friend
I'll never wash my facial hair with anything else!
Moe M.
I had never used a beard wash before but - since I get acne actually in my facial hair that doesn't seem to go away with normal face wash - I decided to give this a try. The product feels like a thick cream and feels almost like a lotion when putting it on. The scent is really subtle and hard to describe, but I don't notice it after washing everything off. I can say this has personally worked wonders on my face and I haven't gotten any acne in or around my facial hair since I started using this!
Yes, I would recommend to a friend
Beardless and a Big Fan
Sensitive Skin Babe
Southern California | 20 days ago
If you are looking for a lightly moisturizing creamy face wash that easily rinses off with water, beard or no beard, this product is for you! I switched to this after using the CeraVe hydrating daily cleanser for years. I loved that cleanser because it didn't foam up and it kept me from getting dry. Plus, it rinsed off with water. I wanted a more natural, eco-friendly option, and Kalamazoo is a perfect alternative. It also works as a chemical exfoliant with its enzymes, it is gentle on my sensitive skin, and it smells like a spa day!!
Yes, I would recommend to a friend
Apparently it smells good!
moni
I got this for my brother while I was shopping for myself. He likes the product and emphasizes on how good it smells!
Yes, I would recommend to a friend
Pampered my husband.
Yuli
San Antonio, Texas. | 1 month ago
My husband loves it! I sometimes use it also, I'm not a fan of it because it feels like a body conditioner to me, it doesn't feel like a cleansing soap but like a lotion. However, the product does smell heavenly or tropical really. I had purchased it father's Day and he ran out and asked for more, I thought it was the cutest thing.
Yes, I would recommend to a friend
Love
LushLover
Well, I bought this for my husband but each night he has to grab it from my vanity! I loooove this product so much! I have used A LOT of different cleansers and this is one of my very favorites. It smells AMAZINNNNG and my skin feels so clean afterwards. I cannot even describe the smell to you. It's just wonderful. I feel like I'm at a spa when I use this. Such a treat! I actually look forward to the mornings now. LOL
Yes, I would recommend to a friend
So good!
K
Nova Scotia | 2 months ago
My boyfriend loves this product! He has used many different kinds of beard cleansers and shampoos but this one is by far the best!! The smell is amazingggg also, which is a win win for both partners :)
Yes, I would recommend to a friend
Good face wash for everyone
Sable
Goose Creek, SC | 2 months ago
I love the way it feels massaged into my skin, it's very smooth and creamy and smells slightly tropical. I got this because my friend recommended it and I was semi-skeptical because he doesn't have a beard and neither do I. So after looking at some reviews, women seem to buy and enjoy this too and I gave it a shot. I'm very happy with the way it leaves my skin feeling cleansed and soft.
Yes, I would recommend to a friend
great product!
@sexydoublechin_
Henderson, nv | 2 months ago
smells great, works amazingly. I used this product as a sample when it first came out and have been buyimg it since. It does not lather up as its full of oils. I honestly dont use this as a wash but more of a conditioner. As the product rinses out of your beard or head hair the oils stay behind.
Yes, I would recommend to a friend
Wonderful beard wash
JW
Kalamazoo (no kidding!), MI | 3 months ago
So, the instructions say "rich lather" but you don't really get that - it goes on more like a lotion or cream, but it does the job! It has a fantastic smell that gets my wife to cuddle a little closer and I can tell a real difference in my beard. Weirdly enough I found a contact lens in my last pot, so hopefully Hoang (my formulation engineer) is seeing okay! :) Thanks Lush for a great product.
Yes, I would recommend to a friend
Customers who like this item also like:
Never run out of your favorites
Stay stocked up with regular deliveries every one, two or three months.
Commitment-free, hassle-free
You can pause, skip, change or cancel an order at any time.
Customize your ReFresh
Build a personalized subscription plan that works for you.