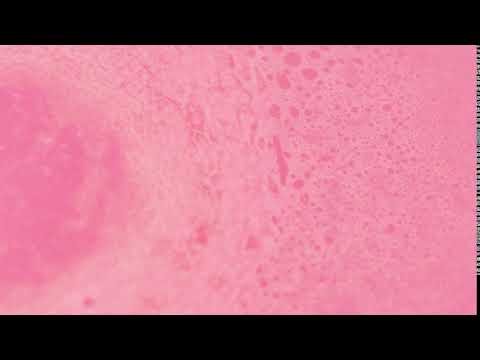 When you find yourself in need of a reboot, you can drop this fizzing bath oil into the tub and watch as the softening shea butter center fervently dissolves.
We'll send you an email as soon as it is in stock
We will keep you posted
You'll receive an email as soon as this product is in stock
Continue Shopping
"Who would have thought that lemon and peppermint went together so well? Leaves a very pretty pink color in the bath too."
MrsM, Columbus, OH
Love this bath oils
Mom of girls
I am so sad these will be discontinued they are my all time favorites Great for the cold winter chopped skin and my daughters (under 5 years old ) love them and makes their skin so soft. Really wish Lush would reconsider keeping these around.
Yes, I would recommend to a friend
wonderful scent
Audrey
Out of all the doomed bath oils, this is the one I'll miss the most. The scent is out of this world, so refreshing and citrusy!
Yes, I would recommend to a friend
It did not fizz
Junior
There was no fizzing factor. It just sank to the bottom and slowly melted. Still made a wonderful bath though.
Do not recommend shipping
Emily
Completed liquified (and partially leaking onto the packing peanuts). Will try to solidify in fridge but shape honestly looks like a mess filling all the little crevices of the rectangle wrapper (and beyond).
Melted when I Recieved
Ariel
Austin, Texas | 5 months ago
Ordered online and it was melted when I recieved it. I put it in the freezer and it worked fine great smell and everything but it wasn't the star shape anymore
Yes, I would recommend to a friend
Amazing but tiny!
Girly Pop
Charleston, SC | 8 months ago
I am HUGE lover of all things citrus, bubbly, and pink so this product drew me in right away. It smells amazing and turns the bath water pale pink with some bubbling as it melts down. It left my skin feeling soft without residue, but not as moisturized as lotion does. This is the perfect fix for lazy nights to get clean+relaxed+softened up all at once. My only complaint is that you might need to use two at a time in a bigger bathtub because one didn't leave me feeling the full effect that was explained in the store.
Yes, I would recommend to a friend
I will definitely be purchasing this again!
StephSteph
Dallas, TX | 9 months ago
Used this one today and the scent is heavenly! It smelled wonderful in the store but once it melted in my bath, it smelled even BETTER. Feels great on my skin. Love it, love it. I'll be either going back to a store or just ordering several more online. I've got to keep this one in stock in my bathroom at allllll times, lol.
Yes, I would recommend to a friend
Bath time beauty ... with a broken ankle!
Lauren
Spokane, WA | 9 months ago
My girlfriend gifted me this bath oil for Valentine's Day and it was perfect! It left my skin feeling silky smooth and the water color was gorgeous! I'm restricted to baths until my broken ankle heals (which is hard for an adult!), but Lush bath products have saved me and kept me feeling feminine!
Yes, I would recommend to a friend
Loved it.
Bee
Loved it, used with a bath bomb- pink one, don't remember the name. It made my skin soft and was relaxing. I will repurchase.
Yes, I would recommend to a friend
O. M. G. YAS
Babysheppard
Elkins, WV | 9 months ago
This oil smells AMAZING! I absolutely love this scent and could smell it all day!! To me it smells very citrusy with a hint of peppermint but it smells INCREDIBLE. I will definitely be buying more of this one!!
Yes, I would recommend to a friend
Never run out of your favorites
Stay stocked up with regular deliveries every one, two or three months.
Commitment-free, hassle-free
You can pause, skip, change or cancel an order at any time.
Customize your ReFresh
Build a personalized subscription plan that works for you.