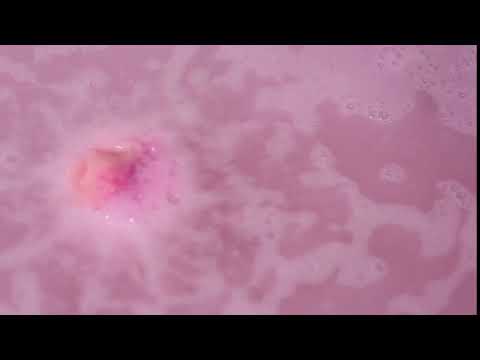 We'll send you an email as soon as it is in stock
We will keep you posted
You'll receive an email as soon as this product is in stock
Continue Shopping
"This bath bomb is a hot pink swirl of everything nice. The color is fabulous and is the perfect way to unwind after a stressful week (or right before a nice date). It's moisturizing and leaves my skin feeling soft with a little bit of sparkle."
Eve, Milwaukee WI
LOVE this product
Courtney❤️
London Ontario | 18 days ago
i love this bath bomb, the flower is a beautiful touch. perfect way to end the day after a very long shift at work.
Yes, I would recommend to a friend
Love it!
Kayjo
My first bath bomb from Lush and I will be buying it again. The smell is amazing and my skin felt so soft afterwards. Btw the scent lasted a full day on my skin and made my whole house smell amazing.
Yes, I would recommend to a friend
It works
Nopity Nope
Smells lightly like roses, and makes the water a super pretty pink. It's really nice!
Yes, I would recommend to a friend
I am addicted the this bath bomb!
Marisa
Valaparaiso, In | 25 days ago
The smell is absolutely amazing and last on your body for hours!
Yes, I would recommend to a friend
Lovely little bomb
Cindy Lou
The bomb itself smelled lovely, floral and sweet without being too sweet. It attracted my partner to the bathroom by its scent alone. I did take a star off for the rose petal things, they didn't really disperse and just sat in a translucent globby lump. Plus they felt weird. But would buy again for a special occasion.
Yes, I would recommend to a friend
Not gonna buy it again
Jade
The color is pale. It left on my tub. Hard to clean. Smell is too strong.....not worth
Smells amazing
A
This bath bomb wasn't visually anything too special but the scent was sooo amazing I didn't want to get out of the bath!
Yes, I would recommend to a friend
A little bit too perfume-y for me.
Princess Jo
The bomb left my skin feeling super moisturized, and the flower was a cute touch. But, I wasn't able to sit too long in the bath since the smell was a little bit too much for me. Perhaps it's because I have a sensitive nose; similarly, I wouldn't recommend it to those who can't handle strong scents.
Didn't like the flower
Claire
The Flower felt weird and goopy. The bomb itself was overall fine, but I'm not in a hurry to purchase it again anytime soon, though maybe I'll give it a shot in the future.
Smells Amazing!
Rachel
You will not be disappointed with this bath bomb. It smells incredible, makes your skin so soft, and leaves the water a beautiful pink color. I wish it came as a shower gel too!
Yes, I would recommend to a friend
Customers who like this item also like:
Never run out of your favorites
Stay stocked up with regular deliveries every one, two or three months.
Commitment-free, hassle-free
You can pause, skip, change or cancel an order at any time.
Customize your ReFresh
Build a personalized subscription plan that works for you.