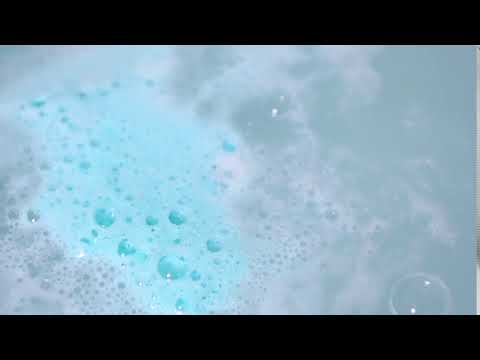 If you're looking to rewire your little one's energy panel so you both can get some sleep, draw a warm bath with this sleepytime robot, designed to mesmerize the senses with ray guns of lavender, chamomile and sandalwood.
We'll send you an email as soon as it is in stock
We will keep you posted
You'll receive an email as soon as this product is in stock
Continue Shopping
These sleep-inducing essential oils are nature's cure for restless babes. Having trouble getting shuteye yourself? One soak with this soother and you'll be off to dreamland too.
Vegan
Self Preserving
Naked
Fill your bathtub with warm water, drop in the bath bomb and lie back to enjoy its lovely color and gorgeous fragrance.
We do not test our finished products on animals. We also only purchase from ingredient suppliers who do not test on animals.
Learn more about our values
Shipping
Ground shipping starts at $6.00 and takes 2-8 business days to arrive after being shipped.
Priority shipping is also available.
Return Policy
Please note: we cannot accept returns without prior authorization.
To return an order made online or over the phone, contact our dedicated Customer Care team to get started.
Returned items need to be 75% intact and returned with their original packaging and include a copy of the packing slip. You can return items up to 90 days after the date we shipped your order. Shipping charges are not usually refundable.
For information on in-store returns and more, see full return policy
"This has helped so much in my reluctant-to-sleep five year old's bedtime routine!"
Wintery Pearls, New England
Kids Are a Fan!
L2
Rockford, MI | 5 days ago
I bought 2 of these for my kids and they loved them! Not a lot of color and a light scent. Perfect for kids!
Yes, I would recommend to a friend
Love it
Richard
If you want a super fancy bath bomb, this isn't it! I love this bath bomb because of it's simple ingredients and lack of pigment. Lavender and chamomile blue are amazing for soothing irritated skin and creating a relaxing aromatherapy experience. Thanks to the fact that it doesn't have too many ingredients or colors, it can be paired with other bath bombs, bubble bars, or bath oils. I paired it with the Matcha Roll bubble bar and they went amazingly together. It's smaller, so it's not as expensive as other bath bombs, which is great. A simple treat!!
Yes, I would recommend to a friend
My niece loved this!
Hannah
Charlotte, NC | 23 days ago
I got this for my 3 year old niece and she absolutely loved it. The smell was not too overwhelming for her and she had a lot of fun with the colors.
Super cute but made my kids sick
Shelby
My young kiddos (4&5) had breathing problems after about 5 minutes in the bath with this bathbomb. The youngest got a small rash on his legs. It gave my husband a headache even tho it wasn't too fragrant. All this aside, it was just ok.
Eh It was just ok
Eyerisfgr
It was kind of small so it fizzed up but not much to make a difference. The smell is almost non existent so had to add some oils and bubble bath. Overall I would pass on this one next time.
Cute!
JeepLover
Love the scent, always happy with Lush bath bombs! Got this for a friend.
Yes, I would recommend to a friend
Lovely little bath bomb
Rien
The size of this bath bomb is great. When I want to take a quick soak before bed, this is the perfect little fizzer. Has a nice scent - calming and not overwhelming for the sensitive smellers out there. It's also very clean and doesn't leave residue. I get this with every order.
Yes, I would recommend to a friend
An essential for bedtime routine
Kate
We have been using lush products for years. ( my sons skin is highly sensitive) this bath bomb actually helps my little energy ball go to sleep easier. It's will be a staple in our bedtime routine!
Yes, I would recommend to a friend
Lovely Little Bath Bot
Hannah
Ocean City, NJ | 3 months ago
Bought this product to help with sunburn (after reading the Lush Article about it). It was very gentle on the skin, a nice light fragrance, and a nice relaxing bath. I had I in like warm water (it can be used hot or cold). It was very relaxing and the size is perfect if you don't have a big bathtub. I still put on an aloe lotion after the bath to aid with the sunburn. That is not to say that the product wasn't moisturizing but I just wanted to do as much as I could.
Yes, I would recommend to a friend
Underwhelming
mariesgrdn
Denver, CO | 4 months ago
Too small to make any difference in a normal sized tub. The fizz only lasted about 15 seconds and the bomb sunk, so the "art" was non-existent. I had to add extra essential oil because there was practically no scent. There are also no moisturizing properties, so it just seems like a waste of money.
Customers who like this item also like:
Never run out of your favorites
Stay stocked up with regular deliveries every one, two or three months.
Commitment-free, hassle-free
You can pause, skip, change or cancel an order at any time.
Customize your ReFresh
Build a personalized subscription plan that works for you.